From midnight on the 30th December, Lancashire heads into Tier 4 restrictions. At the time of writing, nobody knows for how long. Non-essential retail has to close alongside hairdressers, beauticians and gyms. The housing market can, however, remain open. All estate agents must minimise any risk. But what does this mean?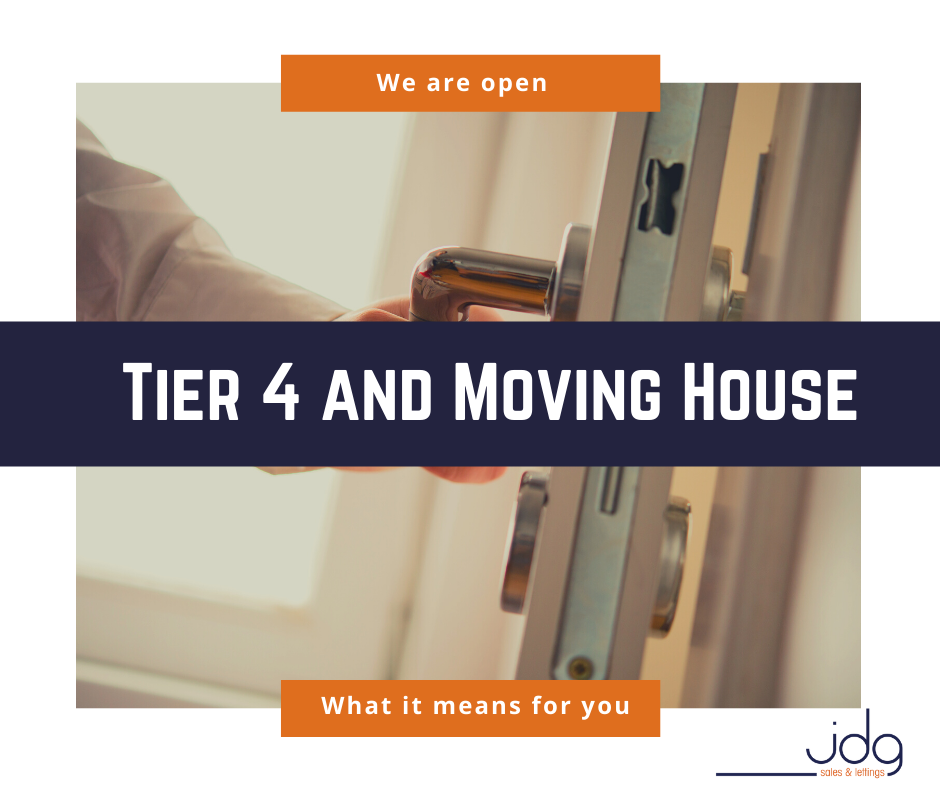 What is permitted
You may visit estate or letting agents, developer sales offices or show homes. Our own office however is operating with a locked door policy.
2. You may view residential properties to look for a property to buy or rent. We do have a process for this. Windows should be left open to help with ventilation.
3. Estate Agents are allowed to visit a property to undertake any activities required for the rental or sale of that property including floorplans and photography and video creation. A face covering must be worn and hands must be sanitized before entering. Estate Agents should touch as little as possible in order to minimize risk. Sadly we are unable to help you stage your home for sale.
4. Moving home is permitted. Check with your removal company regarding their packing procedures.
5. Professionals including surveyors and EPC assessors can still visit a home in order to facilitate a home move. Please leaves doors and windows open.
What does this mean when it comes to viewings?
1. In the first instance you will be asked to view the property virtually, this means watching the short video that has been created for the property. This is in accordance with the government guidelines
2. We will only be able to show people who are in a position to proceed and those whose home is already listed for sale - eg on the market already.
3. We can only show people who are in the same bubble/family unit. Children are still not permitted on viewings ( with the exception of babies which can be carried ).
4. You will be required to wear a suitable face covering and hand sanitize before entering the property.
5. You are politely requested not to touch anything or open cupboards.
What does it mean for property valuations?
The majority of property valuations will be conducted virtually. If this is difficult for you or the property is empty, please just let us know. You aren't allowed any family or friends around to your home, so until you have selected an estate agent to work with, it would be wrong for various estate agents to all visit!
Please don't worry. Since the first lockdown we have conducted over 350 property valuations virtually and already 272 have agreed on a sale on their home. We have perfected this technique. It really does work plus we can spend much longer "with" you finding out how we can help you.
We have invested heavily in technology and the latest reporting systems. We also spend time heavily researching a property before we even "meet"!
We are fully prepared for tier 4 restrictions. If you have any questions or concerns, please just ask. The housing market has shown good activity in the two days we have been open since Christmas. Remember, at JDG we are here to help.
Call us on 01524 843322 or email me at michelle@jdg.co.uk