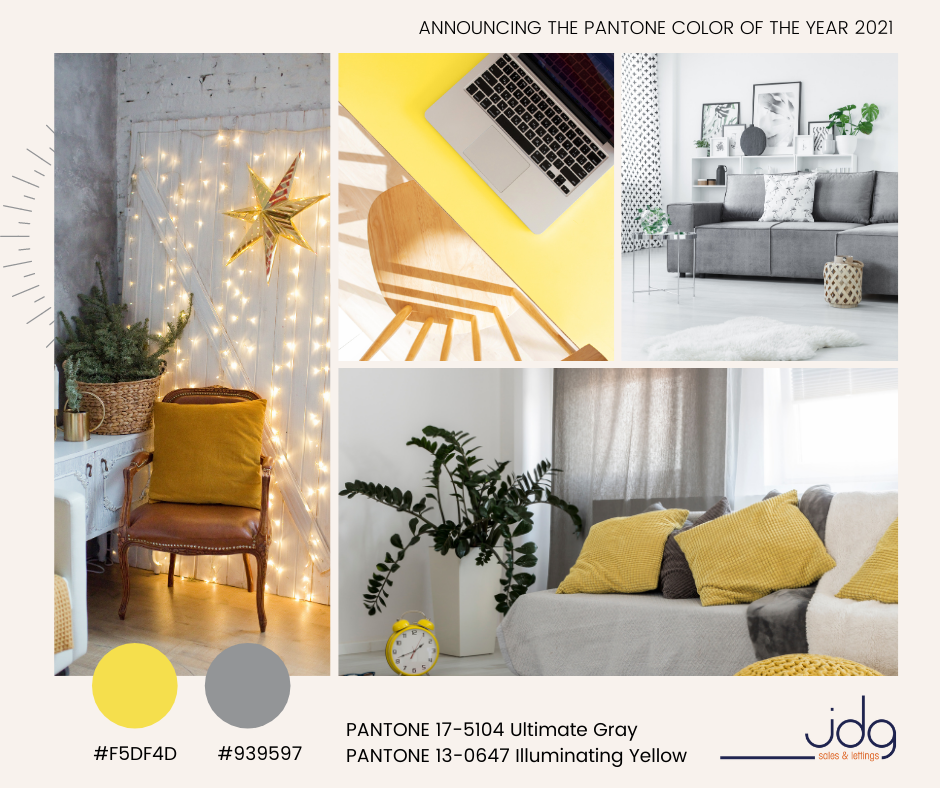 The two colours are Ultimate Grey and Illuminating Yellow. It seems grey is here to stay and when teamed with yellows, it creates the uplifting, vibrant mood that we all need after this year!
Grey is a solid colour. It is one which feels solid and gives us confidence yet still feels calm and collected. Yellow gives us hope of better times ahead - it really is a ray of sunshine.
Yellow is the colour of happiness. The colour of the sun. The colour yellow is often associated with laughter and hope. It's a colour which is bright. It's fresh and zesty. But did you know it can actually help you sell your home, especially when teamed with grey.
Before you panic, I am not suggesting you paint your walls and doors yellow. My suggestion is easier, more subtle and will enhance what you already have. We don't want to overwhelm people. We want to evoke an emotion. We want them to feel happy. We want them to feel spring and summer inside your home!