Do you want to market your home to its full potential in order to achieve the best possible price? Do you want to cut down on viewings from people who aren't really interested, thus saving you time and hassle? If so, our high quality 3D virtual tours are for you.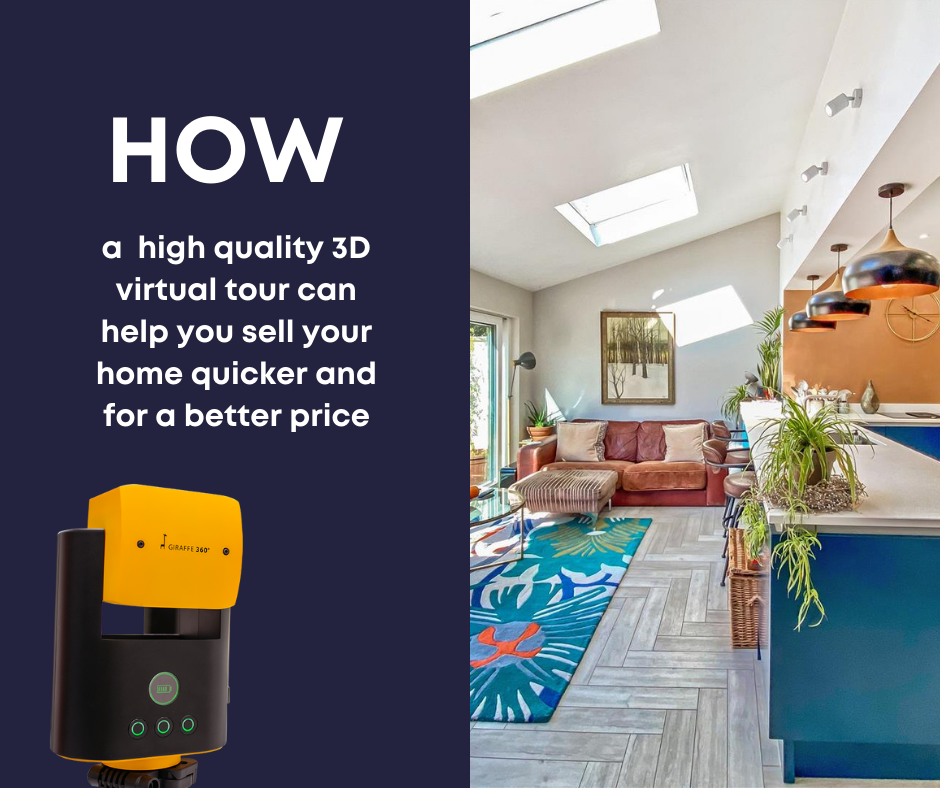 At JDG we understand that there are two key elements when it comes to property marketing. The first is strong communication with our clients. The second is understanding the digital world of property marketing.
Today I want to touch on the importance of virtual tours and interactive floorplans. Property marketing has changed a lot in the 20 years I have been an estate agent. Today buyers operate differently. No longer are they buying newspapers or visiting estate agents offices the way they used to. They are looking online, using social media and often choosing email, messenger and what's app as methods to communicate.
We all understand the importance of social distancing. and whilst restrictions are easing, the responsible thing to do as estate agents is to keep viewings as safe as possible. A 3D virtual tour helps with this, however post-pandemic there are a lot more added benefits to be had! Here are just a few…..
Buyers can view your property in more detail before arranging an appointment to view it in person
Let's be honest, we all want as much detail and information now. A high-quality 3D tour allows buyers to view your home instantly. This means we only bring around serious, keen buyers.
The floorplans are interactive
No longer do buyers have to guess which photo is which! On an interactive floorplan, they can move around your home with ease, quickly getting to the room they need to.
Your home will stand out more
Homes with 3D tours stand out more online. Plus potential buyers spend longer looking at your listing. On property portals such as Rightmove and Zoopla, we want your home to stand out to those buyers. A 3D tour is just one of the ways we do this.
You will have fewer cancellations
Buyers who have spent time looking at your virtual tour are less likely to cancel as they are more serious. There is nothing worse than getting ready for a viewing, only for a buyer to cancel at the last minute.
Your buyer can quickly reference where the furniture is going to go, saving time and repeat visits to your home
Have ever viewed a home only trying to remember what it is what like, or even worse, get homes mixed up? With a virtual tour, you can quickly go back to the home which helps you decide where your furniture could go. It also helps buyers make a quicker decision when making an offer!
Virtual viewings aren't intended to replace physical viewings, they simply help create a quicker and also safer introduction to your home. Buyers can create a shortlist of the homes they are seriously interested in. In a world where people are busier than ever, this has to be a good thing!
3d Virtual Tours and interactive floorplans are part of the standard service at JDG Estate Agents. We don't charge any extra for this, it's part of a no-sale, no fee marketing plan. We are a true risk-free estate agent. You have nothing to lose when you choose JDG to sell your home, but you have plenty to gain!
Can we help you move? Call us on 01524 843322
Thanks for reading
Michelle