So maybe you're not as big of a fan of project runway as JDG Estate Agents are, but after two lockdowns, something had to go on in the background while we all had those now dreaded work-from-home days!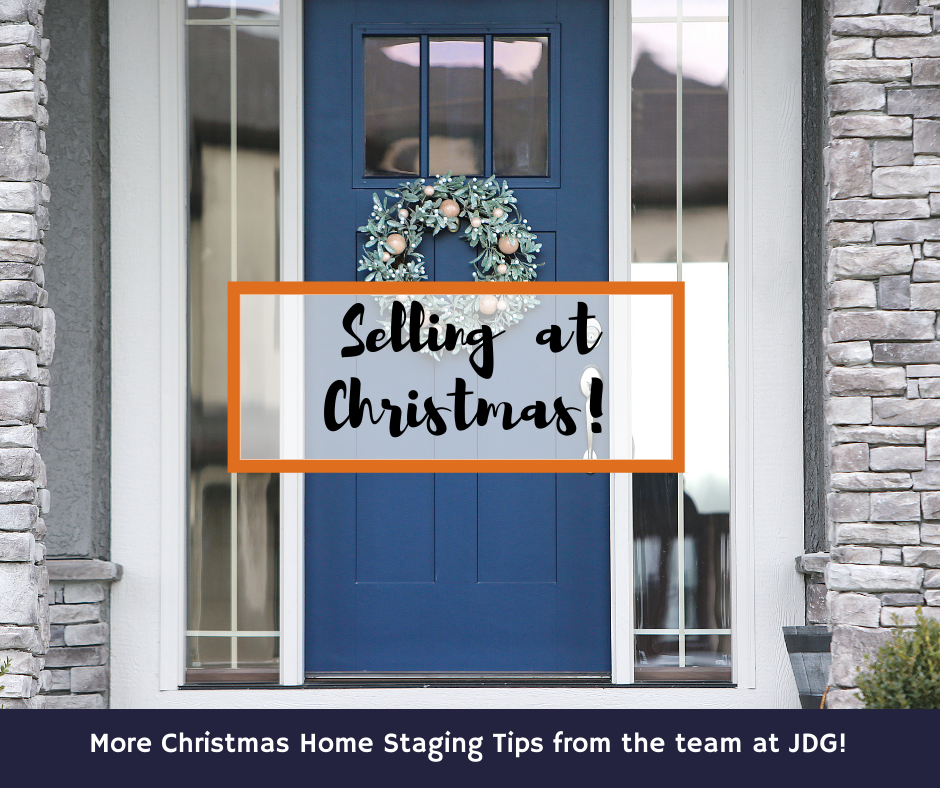 Today we're talking about home staging for when your house is on the market in Lancaster or Morecambe and you're trying to sell your house, keep socially distanced house viewings, get the Christmas decorations out the loft and keep a workspace on the dining room table available! And breathe… (btw, please feel free to call us on 01524 843322 if you need to just go over some decor ideas!)
While it may seem like an unachievable goal JDG Estate Agents are here to help you organise the clutter that comes with Christmas and create a great vibe for your house that can transition from viewings and back to home-life in a flurry!
Create a Clean Slate
Before we start with carefully staging your Christmas decorations we need a foundation and we can achieve this by:
Decluttering the space
Charity shop, tip run and put away in boxes anything that is not serving you.
Depersonalise
Tricky to do over Christmas but also, think about spending one weekend packing your personal items carefully away so they don't get damaged and ready for the move.
Clean all areas
This tip is essential, whenever you are thinking of selling!
Staging a simple decor theme this year
Throughout the year when home staging, its primary function is to make neutral spaces so the viewers can imagine what their belongings would look and feel like in the space. This is even more important at Christmas.
The absolute KEY to making holiday decorations work for your viewings while still keeping the place festive is to not fill every corner until you get a cramped vibe. Instead, we want each decoration to enhance your homes most delightful features and almost 'guide your viewings' around the house in their short 15-minute slot times.
Keep to a colour scheme
Hey, we're not Grinches! We're all for jubilation but you know, in three colours of less? How about this year to keep the trend of neutral colours decorate in whites for a snowy-feel and accent with metallics like gold and silver? These will complement well.
Keep the lighting warm
No multi-coloured, flashing lights this year! Instead, white lights give a classy elegance and warm bulbs feel cosy and inviting out of the cold! Try mixing bright white and warm together. We have done this at home this year. We would love to say the idea is our own, however, we stole it a couple of years ago from a hotel in Brighton!
Create the Winter Atmosphere
A wreath on the door always signals that it's a homeowner with style. Also, create a kitchen centrepiece of oranges and have the central heating turned on so its not cold and frosty in house plus it also lets the potential buyers know that the pipes are all working!
For more home staging advice for your property in Lancaster contact JDG Estate Agents and speak to one of our friendly team on 01524 843322 or email us at michelle@jdg.co.uk.
Ps. If you are thinking of listing your home for sale before Christmas, ready for the New Year, there is still time. Don't worry if your Christmas decorations are already up, we will photo those rooms in the new year!