It's June. We are almost halfway through the year. Whilst many of us are dreaming of sun, sea and holiday fun, my thoughts have turned to Christmas. Many of our clients that come to the market in September and October ask a similar question. Can we be moved Christmas? It is as if we put a deadline on ourselves, Christmas becomes a benchmark and we start to imagine cooking Christmas dinner in our new home. You are not alone, it won't be that long before DFS start adverting that their sofas can be delivered in time for Xmas too!"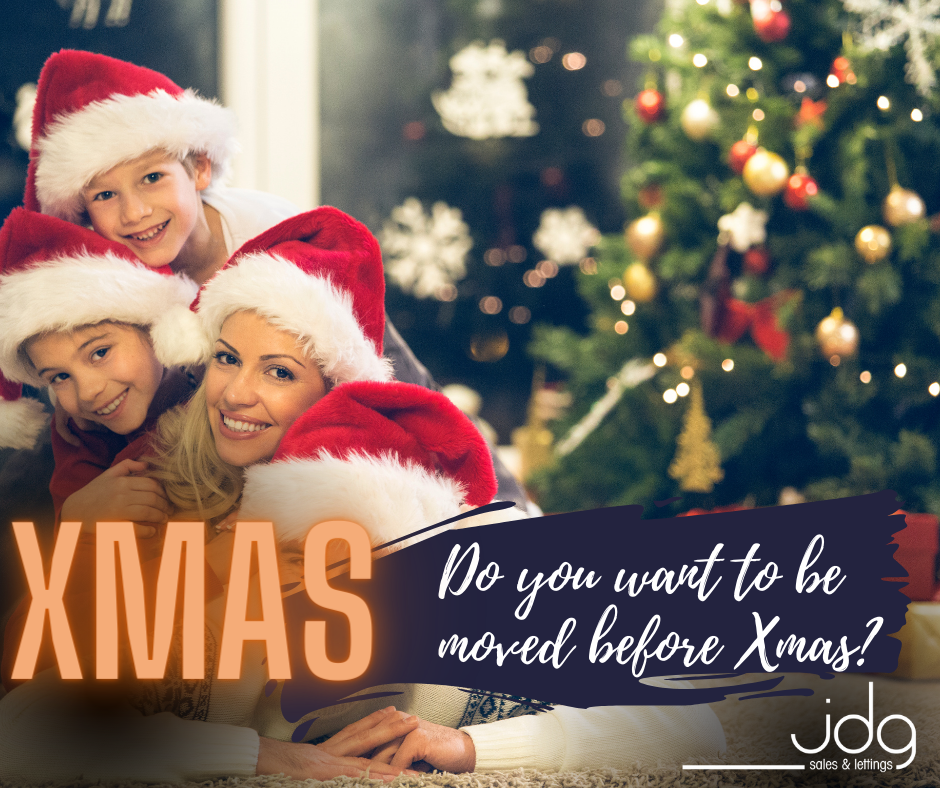 If you are planning on being in your new home before the year ends, you need to act now. Two reports have come out of Rightmove recently that make for interesting reading.....
The length of time to agree on a sale.
The first is how long it takes to find a buyer on average in the LA postcodes. This is currently 31 days.
The length of time it takes to complete a sale
Rightmove report that the average time it is now taking to complete a sale is 150 days. Conveyancers have more caseloads than ever due to the higher number of sales that have occurred in the past 18 months and this is putting a strain on the system.
Add together 31 + 150 and you get a total of 181. The average property sale is now taking 181 days from listing on Rightmove to completion. There are just 177 days from July 1st to Xmas day. Can a move be done? It can if you follow our advice!
Our advice
Choose an estate agent that is proven to find buyers quickly. On average at JDG, many of our buyers are still being found in 2-3 weeks. Some in a matter of days due to the way work and the number of buyers we have registered looking.

We will check with the solicitors we know to see how they are caseloads are and if a pre-Xmas sale is possible. Our preferred solicitors offer us a great service and speed of sale is always very important. If you have your own solicitor already, please ask this important question.
If moving pre-Christmas is important to you, try not to buy a home that has a lengthy chain ahead of it. This will slow down the process. An empty home is always going to be quicker!
Do you want to move before Christmas? If so can we chat? We are ranked as the UK's No.1 Estate Agent for a reason. We produce the results. Can we help you?
My name is Michelle Gallagher. You can call me on 01524 843322 or email me at michelle@jdg.co.uk
Thanks for reading
Michelle x