We are back with our real life success story. Today's story stems from a home in Scale Hall. Michelle originally valued the home back in March 2019 but sadly lost the instruction to one of the corporate estate agents. Their home struggled to sell. Few viewings were booked and promises made at the beginning weren't fulfilled. The family were actively house hunting with JDG but whilst they would see homes they liked, they simply weren't in a position to be able to make offer.
In July of 2019, a decision was made to switch to JDG. They had seen our proactive we were through both our marketing and keep in touch policy. Within days viewings were arranged. Within 1 week a sale was agreed. All was good.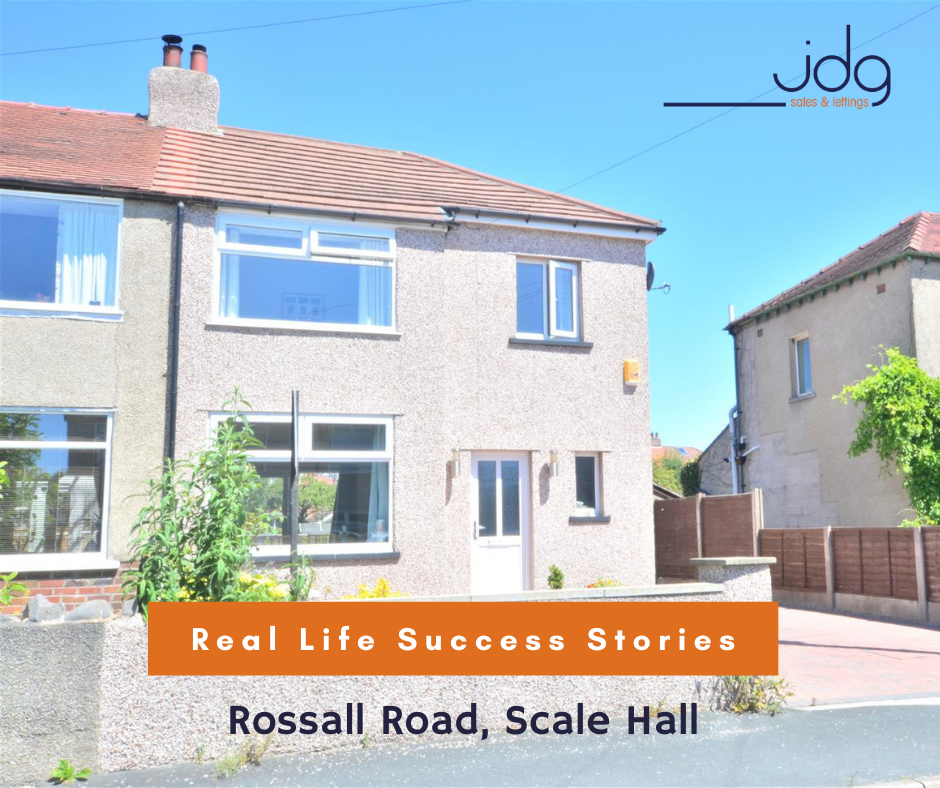 Sadly, however, the owners had to pull out of the sale. A new job offer had been accepted and this created a change in their personal circumstances (in a positive way). They wanted to move but the timing just wasn't right. Unfortunately, it happens, so moving plans were put on hold.
Fast forward 6 months to the New Year. A new year means a new beginning for many and the house went back up for sale. It wasn't long before more viewings were booked back in. This time though it took a bit longer at 9 weeks before a buyer was found at a price everybody was with happy.
The house was surveyed and then lockdown happened. Whilst both buyer and seller wanted to get moved, nobody could expect the delays lockdown was to bring. However, it also brought good news as the chancellor announced the stamp duty holiday, an unexpected gift, especially for those you were already purchasing. This meant our family could look at buying a bigger property, a house which because of the stamp duty would have been out of their range. Both houses involved in the chain were the JDG. The sale may have had some unexpected twists and turns, however. all parties are happy!
If you are thinking of moving, we would love to help. Our advice is free. It is tailored to your specifics needs. Call us on 01524 843322 and ask for your free valuation!
Here is what the owner had to say
"We've been on your books a while now and are now pleased to be out of hair at last! You have been wonderfully efficient and friendly from valuation to completion and more than worth the fee. THANK YOU!"
Matt & Hannah