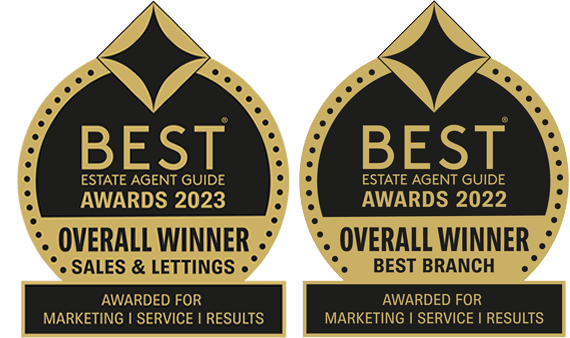 We did it..
AGAIN!
We are officially ranked as the UK's BEST Estate Agent in the UK for the 2nd year running
When you choose to work with us, you really are working with the best of the best. We have been recently awarded the top award in our industry at the EA Masters. This award is based on 3 key areas. Marketing, Service and Results.
Marketing. Every single property listing on Rightmove is individually assessed over a 6 month period. Agents' websites are assessed including their social media marketing. Client reviews are also taken into consideration.
Service. Every agent has to go through a rigorous process of mystery shops to identify the service levels they offer.
Results. Agents' Sales and lettings results are checked. Did the property sell/let? How long did it take? Did it fall through?
Every single estate agent that advertises on Rightmove is automatically entered. That is over 15,000 different companies and 22,000 individual offices.. Less than 1% of agents in the UK achieved a double-gold status. This means they are ranked as gold-standard agents in both sales and lettings.
For the 2nd year running we took home the top award. The 2-minute video to the side shows the moment when it was announced that we had won again. No agent ever has won this award twice. The odds of doing so are 225,000,000 to 1! This is the only award in our industry that no agent pays to enter, hence its superior credibility.
So, when you choose to work with us, you can do so with confidence that you are working with the BEST Estate Agent in the UK.