Do you ever wonder why a house isn't selling? You see it advertised online, the price looks great, you know the area is excellent yet for somewhere reason it isn't selling. It might be your neighbour's home, your friend's home - it could be that you are in the market to actually buy!
This was the case of a home on Belle Vue Drive. It's an imposing home with superb views, right across Morecambe Bay. It was early Summer 2021 and it simply wasn't selling. The owner was getting frustrated as she was hardly getting any viewings at all.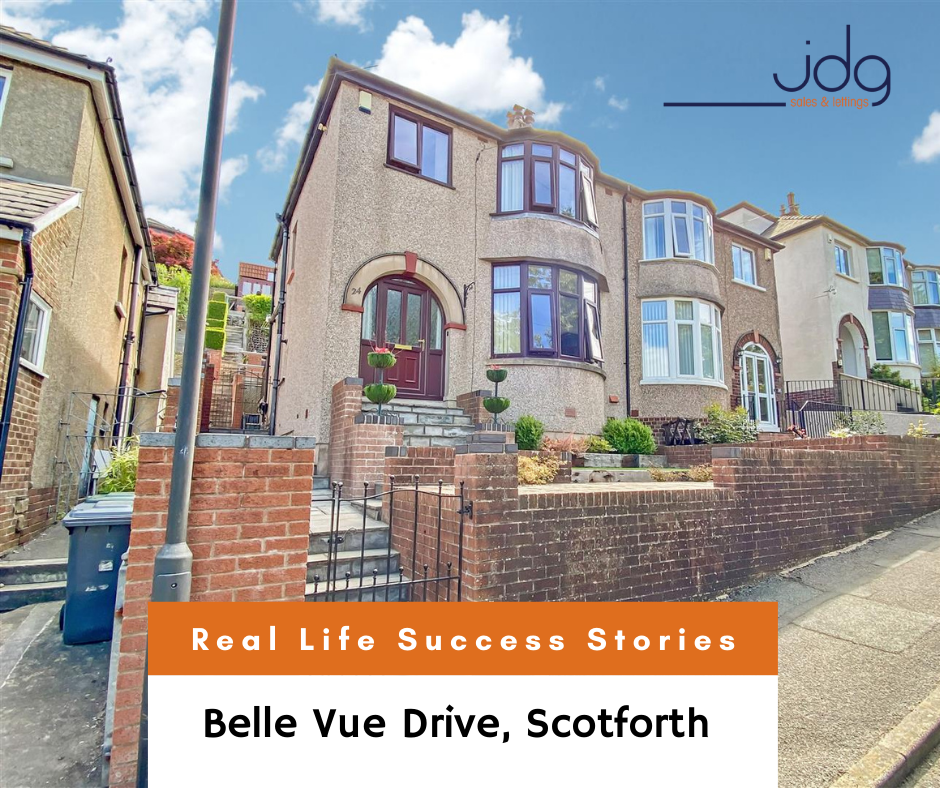 Address - Belle Vue Drive, Greaves
Price - £300,000
Sold for - £290,000
Sold in 10 days
About this home
Belle Vue Drive is a highly regarded cul-de-sac. The street is elevated. The homes are substantial period homes and the views from this home are quite simply outstanding.
This home was immaculately presented. The garden had been beautifully landscaped and straightaway we recognised that the large pigeon coop could easily become a summer house or spacious garden office. It's no wonder this homeowner was getting upset that her home wasn't selling.
One day, whilst chatting with a friend she shared her frustrations. She wasn't getting viewings but neither was getting any feedback or communication from her estate agent. Her friend suggested it might be worth getting a 2nd opinion and recommended she chatted with us. This friend worked in marketing and she could see that her friends home wasn't been marketed right.
What we did
The first we did, before even meeting the owners was study the marketing. It soon became apparent why it wasn't selling. The home had been photographed in such a way that the kitchen looked very small. The photo order online didn't tell a story and the wording felt very basic. The photos were bright but the agent's logo ran through them making them look over busy and distracting.
I felt the marketing needed enhancing. I asked our client what her agent's marketing strategy was. She didn't know.
We presented Alison with a marketing plan and showed her our results. We showed how we marketed our properties and the reasons behind the approach we take. We showed her the number of registered buyers we had already looking on our database but also how our online marketing strategy would attract more.
The result
It took just 10 days to find a buyer for Alison and her family. It took just another 10 weeks for the sale to complete, just in time for all parties to save on the stamp duty!
Are you thinking of moving? Wondering what your home might be worth? Why not try out our free, quick, online valuation tool? Just click here