It's strange isn't how quickly the season changes from Summer to Autumn. One moment we are walking around in shorts and t-shirts, yet just a week later, the leaves have started to fall, berrys are appearing on plants in the gardens and we are all back wearing jumpers and coats.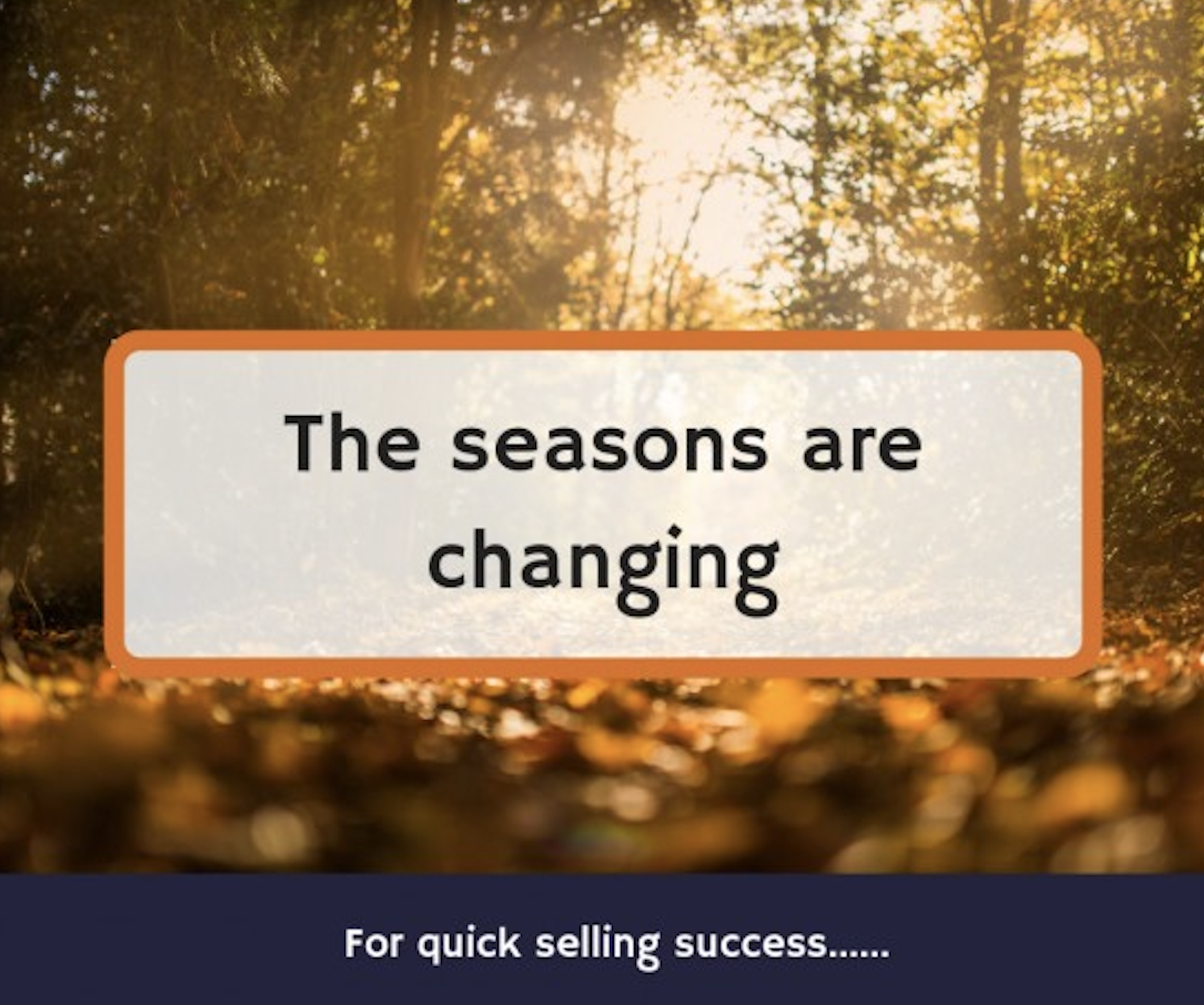 Even if we get the Indian Summer we are all secretly hoping for, the cooler nights are here. We are saying goodbye to BBQ's in the garden and hello to cosy nights around a roaring fire, throws, candles and soft, warm lighting as lamp and lights are switched on.
If you are thinking of moving, or just want to create a cosy warm feel in your home, you need to change your home to suit this season.
Here are Michelle's Top 5 tips to make sure you are Autumn Ready
#1 Get rid of fallen leaves
Your garden still needs to look at it's best so sweep up any fallen leaves both in your garden and your street. Why not add some seasonal planting? You'll give your home excellent kerb appeal by doing so.
#2 Warm up your home
It is time to turning the heating back on. Buyers will linger longer in your home it feels warm and cosy. Your home needs to feel inviting. It also shows that the heating does work!
#3 Think about your lighting
The days are beginning darker. Think about lighting your home up. Floor lamps and task lighting ( kitchen cabinets lights, bathroom mirror lights etc.. ) should all be switched on. The right lighting becomes key in the Autumn months.
#4 Add texture
Thick throws, velvet cushions, plush rugs are all ways to add texture to your home and quickly bring your home into the Autumn season. I've talked before about selling yoir with your 5 senses, and this is a simple way to do it.
#5 Create a cosy corner
Why not create a cosy corner? It could be an armchair with a thick throw, a couple of books showing somwhere you enjoy to read. It might be a home office, a place you enjoy to craft. Show off that your home has the space to really enjoy doing things that you love to do.
If you would like help on how to prepare your home for sale, please get in touch. My name is Michelle Gallagher and at JDG Estate Agents we are here to help. Call us on 01524 843322 or email me at michelle@jdg.co.uk