Are you thinking of moving? If so you might be wondering when is the best time of year to sell your home? Many people believe that Spring is the best to put your home up for sale, however, Lancaster isn't actually that seasonal. It is true that the housing market tends to slow down during the school holidays as families have other priorities. Plus trying to keep your home as tidy when the kids are trying to have fun can be hard work and stressful! The flip side of that is the start of a new term is always a period when there is a flurry of people looking to move!
Here are 5 reasons we believe September is a great month to put your home up for sale!
(Ps. This article was originally written pre-COVID, however the same reasons still apply, plus we have the stamp duty holiday!)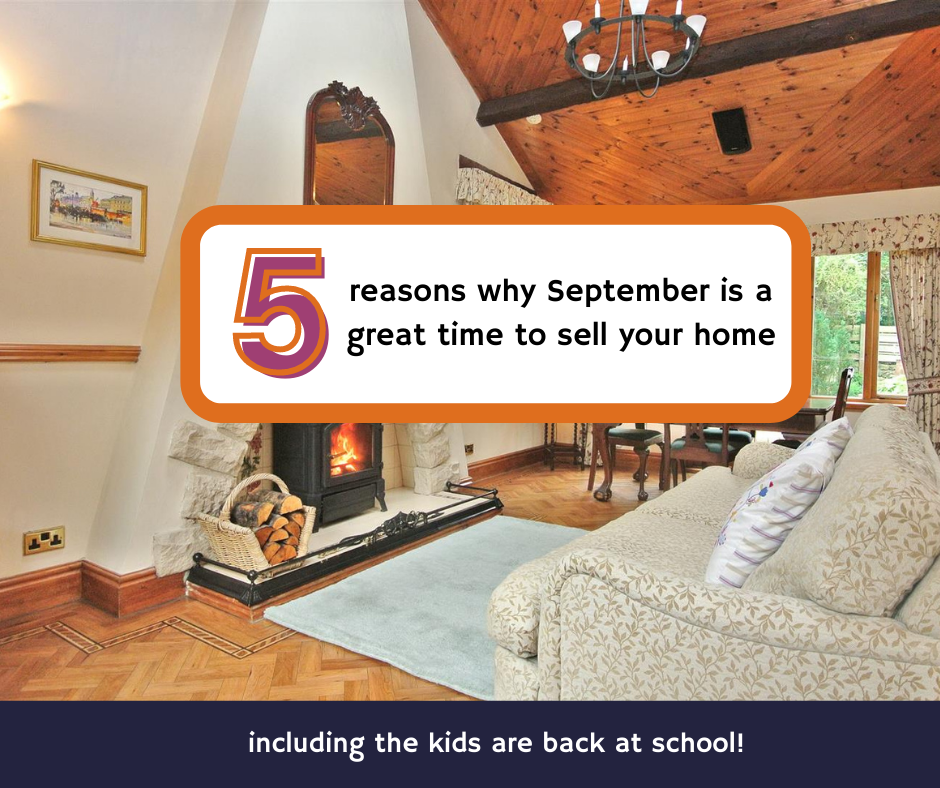 1.Motivated buyers
Would you like to be in your new home by Christmas entertaining family and friends? Buyers out hunting in September are focussed on this. For many Christmas becomes a deadline date and really motivates them into making an offer sooner rather than later.

2. School admission deadline dates
Did you know? Many school admission deadline dates fall in February. Schools are a key reason why many families move home. For these people, they need to be moved into the area in order to have the best possible chance of getting their preferred school. These families tend to start house hunting as soon as the summer holidays end.

3. Focus on those cosy features
September is a time where gardens become less of a must-have. Buyers still love them, but homes which struggle with outside space sell much better in September as buyers mindset turns towards cosy features such as open fires and wood-burning stoves. Make sure yours is lit for any photos!
4. Improved views
Does your home have a view? Is it blocked out by the trees in full leaf? As Summer turns into Autumn the trees start to drop their leaves. All of a sudden - buyers can see your fabulous view and this in its own right can be a key selling feature to your home!
5. The kids are back at school
This is the most obvious reason of them all. Both home sellers and home buyers with families delay any moving plans because of the Summer holidays. Come September, the kids are back at school and they have much more free time. Houses become easier to keep tidy. Potential buyers appear more relaxed, many choosing to view when the kids are actually in school!
Are you considering moving home? If so, September could be the ideal time for you. In previous years Rightmove has reported an increase in traffic numbers. In September 2019 it was as high as 8%. If you would like to discuss selling your home in September, please get in touch. My name is Michelle Gallagher. At JDG we are here to help. Call us on 01524 843322 or email me at michelle@jdg.co.u