Welcome to The Roundhouse. An amazing rather unique home which features over 80 pieces of glass. We have sold this home before, back in 2014. Read how we managed to achieve £24,000 higher for this rather crazy yet fun home in just a 2 year period.....
Address : The Roundhouse, Lancaster
Price: £265,000
Sold For: £265,000
Time On The Market: 9 days
Number of viewings: 3
Property History
Sam and Charlie bought this home from us in March 2014. It was a beautiful contemporary house, having previously been the home of renowned interior designers and a well known local actress. I recall the day they bought it. I had literally just come back from taking the photos. They were still on my camera when Sam walked through our office door, house hunting with her step dad. She looked at the photos on the camera and booked a viewing there and then. We showed her the same day. She bought it.
Fast track forward. Sam and her partner Charlie had decided to sell. We were just over 2 years on. There plan was to go travelling around the world before they settled down. Could we sell it again so quickly?
What we did
When we met up a big conversation was just how much could we achieve on the property this time. The price paid in many ways is irrelevant, however I also need to be able to justify my pricing to both buyers and surveyors. This home is unique. There is over 80 pieces of glass throughout the home. Even the kitchen and the garden fence is mirrored!
In reality, apart from some decor, very little had changed. It was still immaculate. It was still beautiful.
I proposed marketing at £265,000. Photographing was fun, trying not to catch myself in one of the many relections! The quality of photos was key to this homes selling success.Take a look at the floor plan. You can see with the angles just how unique it is.
We set about with our marketing, details were sent out. Phone calls were made. We went live on numerous websites and launched our facebook campaign hitting hard on day 1 for maximum effect. Viewings were booked.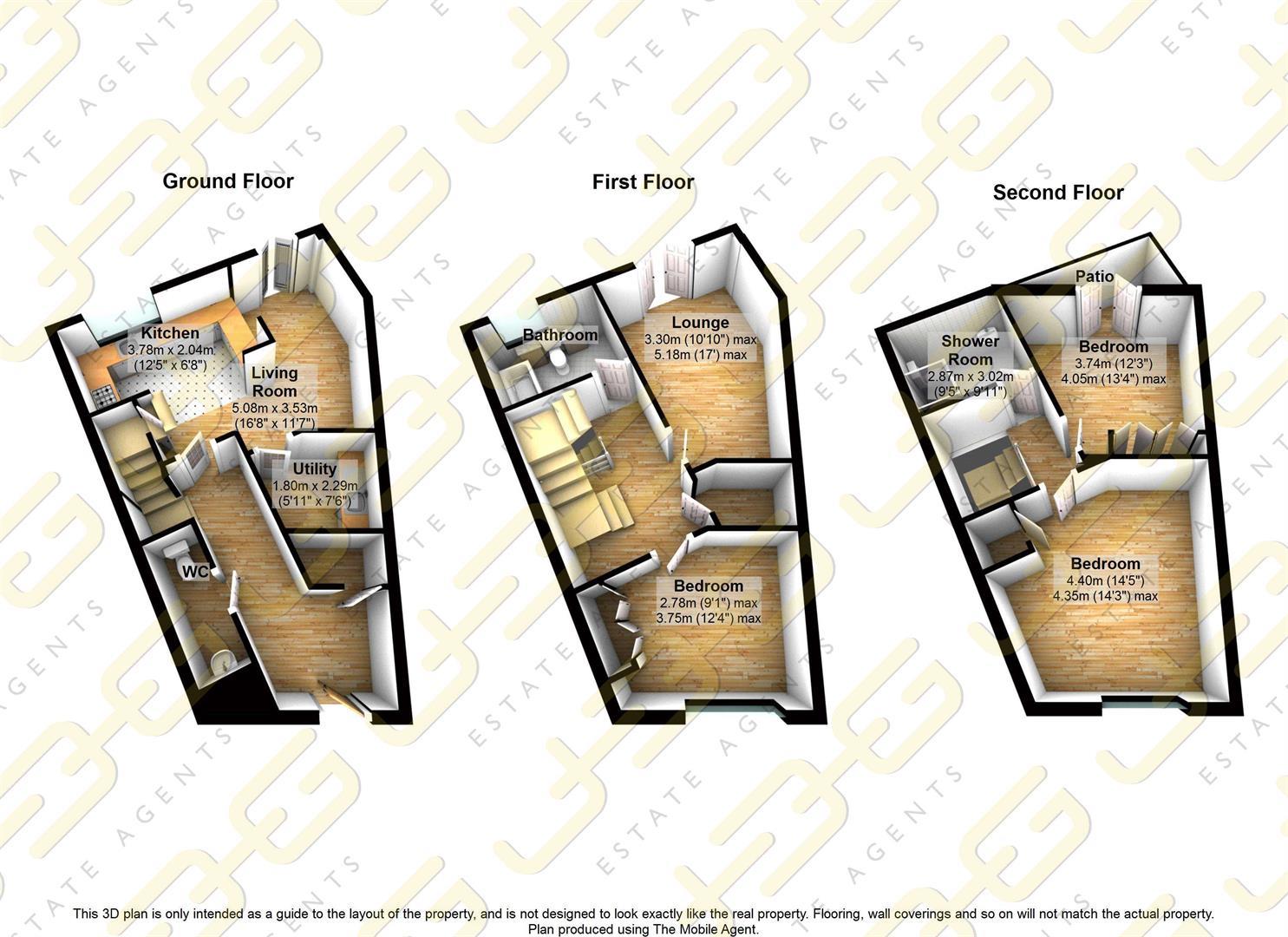 The result
It pays to chosse an estate agent which really loves your house, who believes in what they are selling and really wants to do their best for you. We sold Sam and Charlies home for the full asking price, £24,0000 more than they paid for it 2 years earlier, an increase of almost 10%. They are now home from their world travels, planning their wedding. We love it when a plan really does come together and wish them both every happiness in their future.
Do you want to se the internal photos. You'll find them here in our February Moving Magazine