Welcome to Torrisholme Road, Skerton. I first met Maureen, in early September 2018. She had lived in Torrisholme Road for just over 6 years as a single, older lady. Her eyesight was deteriorating and whilst she was fiercely independent she now wanted to live closer to her family for both company and support. Sadly, she chose to use the services of another estate agent. Take a read of the story....
Address: Torrisholme Road, Skerton
Price: £125,000
Sold for: £122,500
Number of viewings: 3
Number of offers: 2
Time on the market: 3 weeks
The background story
3 months had passed for Maureen before we were to meet again. We spoke what had happened, or in this instance, what had not happened. She only had 1 viewing. The estate agent blamed her decor. She had walls that were pink. Her wet room floor was pink - but did you know - this is one of the few colours a partially sighted person can see? She called in a decorator. Luckily that decorator, also happened to be a gentleman we regular use at JDG and he suggested before she did anything - she spoke with me again.
What happened next?
We discussed the lack of interest and talked about who the ideal buyer would be for Maureen's home. We discussed the key features of the home and how best to show this off. I took the photos personally myself and with Maureen's permission, I moved items around to ensure we had a great set of photos. Take a look at these before and after shots...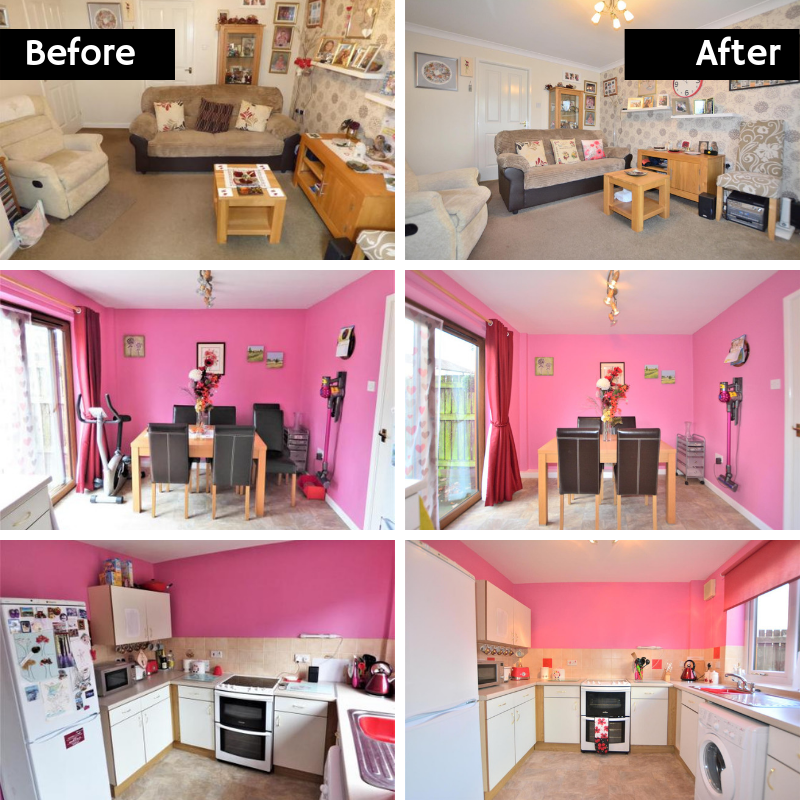 Next was to make sure the marketing sounded enticing. The words you choose are as important as the photos. Your headline wording combined with your two main photos is what makes a buyer decide if they want to see more of your property. Here is what we did.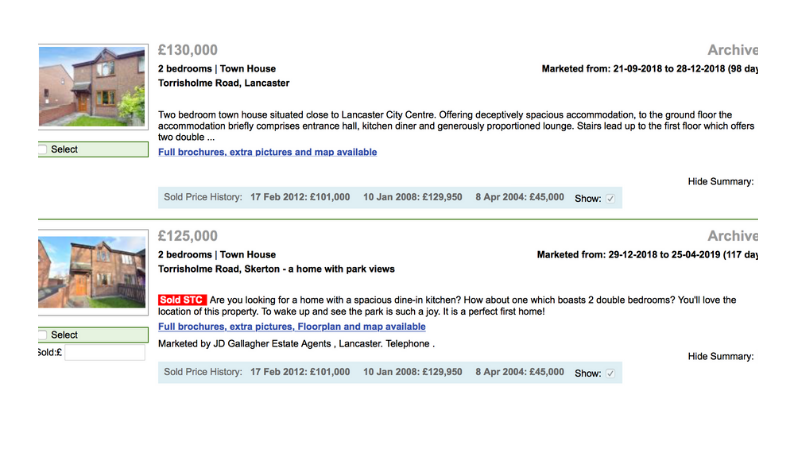 The home was to go on to sell quickly. The property did not need re-decorating. It just needed marketing in the right way. In this home's case - it was all to do with the presentation and promotion. I pleased to say, the move was smooth and Maureen was able to move to Stoke and live close to her beloved family.
My name is Michelle Gallagher. I love helping people move home and I also love a challenge. If we can help get you moved, at a great price, please get in touch. You can contact me at michelle@jdg.co.uk or call me on 01524 843322
Ps. Are you thinking of moving? If so why not try out on online valuation tool. It's not as accurate as having us out but in less than 60 seconds it can give you an idea of what your home could be worth. Let me know what you think. Click below to try it out!
https://valuation.jdg.co.uk/home/800-jd-gallagher