When a gentleman calls asking for help, it's really hard to say no, especially when they confide their reasons for moving to you. This client needed to sell and he had a time frame. He had been on the market for for over 3 months and hadn't had a single viewing. The clock was ticking. He couldn't afford to reduce his house price. Every penny counted.
Adresss. Owen Road. Skerton
Price. £140,000
Price acieved. £139,000
Time on Market. 6 days
Price achieved. £139,000
The Property History
Owen Road had been for sale with another local agent for just over 3 months. It's on a main road position and a sale board out. The promotion of the home was highly visible, you couldn't fault that. However, the photo's were rather unappealing. They were dull. The pictures looked cluttered. In some rooms, the curtains hadn't even been opened. Take a look at some of the before's and after below. What do you think?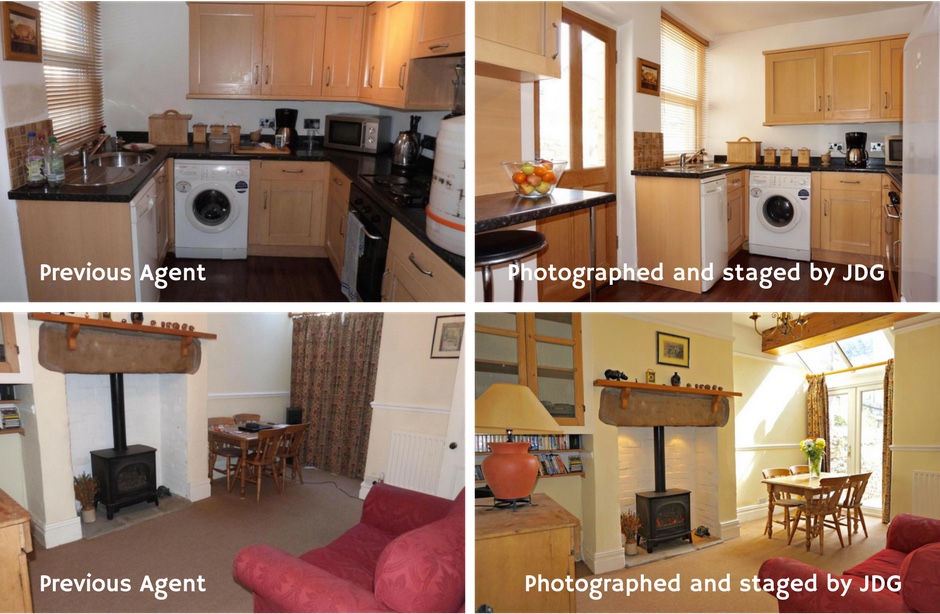 What we did
When we first met Antony, we sat and down and talked. Mainly we listened. We needed to know exactly what we were dealing with, in this instance the reasons behind the move. We were on a tight timeframe to help this client. He had little choices, we promised we would help all we could, however he also had to help himself too.
Anthony had no idea how to stage a home for sale. His home whilst in reality was in great order, lacked a female touch. It felt like a man living alone. It felt unloved. Trying to convince him of this was hard. I asked him to trust me and started to move bits of furniture around. I showed him if we pulled the curtains back, how the light would flow in and transform the room. I cleared kitchen worksurfaces to show him, how bigger and more stylish is kitchen could look. I showed him photos of other houses and the look I wanted him to achieve. He agreed to trust me. We created a shopping list, items I wanted him to buy to help give the home a more female touch. I even told him where to go to get these as reasonable prices. Bedding was ironed. Towels were fluffed up.
Soon we were ready for photos.
The result
We launched Owen Road with premium marketing from day one. Our team contacted buyers who we knew you were in the market looking. 3 viewings were booked straight away. Interesting, the lady who bought it, made an interesting comment. She referred to another home up for sale on the same street with another agent at the same price. She hadn't viewed it. We asked why not? Apparently the photos looked really dark and it was a bit scruffy! Little did she know it was the same house!