February has been a great month at JDG. I can't complain. By the 24th February, we had already hit our monthly sales target and had hit the equivalent of a sale a day since the beginning of the year. But then I received an email. It was feedback from a client and rather than one which sings the praise of my team - it was about why a client hadn't chosen to use me but had in fact chosen a competitor.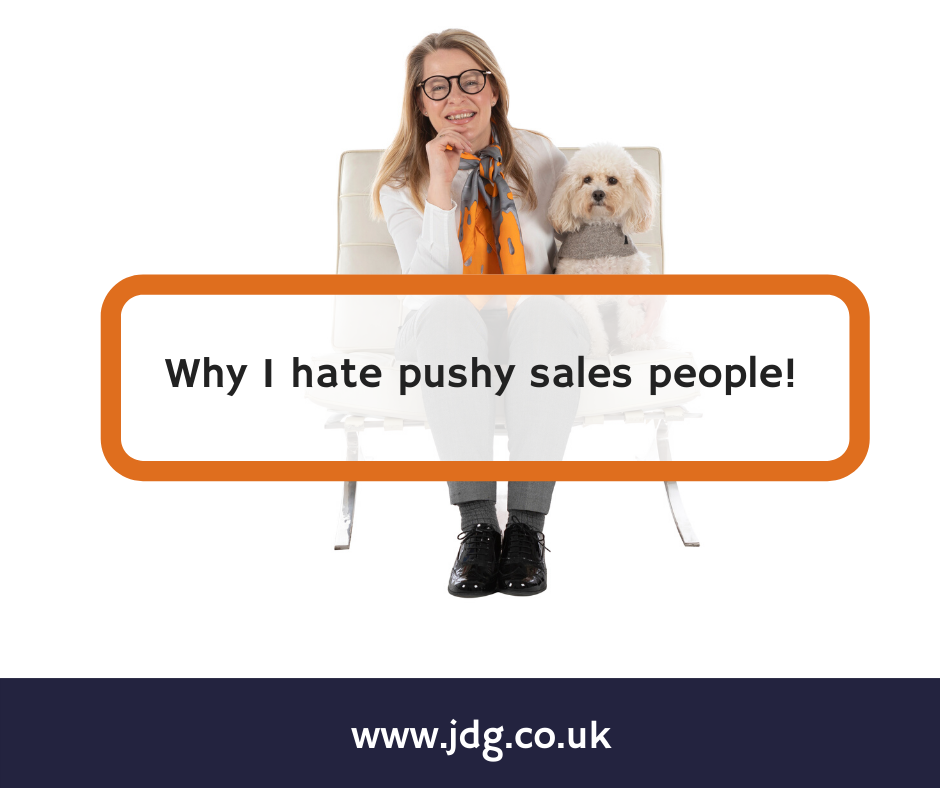 The feedback was well constructed, however, it has got under my skin, the overall theme being, I wasn't pushy enough. I admit I didn't dig deep to find out who else they were talking to. I don't want my pitch being that we do this and they don't do that. I know we offer more than other estate agents in the area do, however, I didn't make this clear enough. The thing is, I am taught never to bad mouth the competition
It got me thinking how do I demonstrate what we do better?
Should I be pointing point out that you don't have to pay extra for great photos at JDG?
Should I highlight the extra marketing that we do including newspaper advertising?
How we are ranked by Zoopla as No.1 in the UK for our social media success?
Maybe I should push more on our video marketing which achieves superb results?
Or the fact that on average we achieve 2% more than the average estate agent which ultimately means more money in your pocket?
There are so many factors that contribute as to why 1 in 4 homes this year have sold through our agency. Never underestimate the skill and knowledge of a great viewer. David and Elle who show the majority of our homes are knowledgeable, professional and also happy. Happiness sells. I wrote a blog on this! Graham and Cassie follow up on all viewings. My husband John personally negotiates over 90% of our sales.
Selling a property is a team effort. Preparing a brochure for sale and choosing the right words is an art. Achieving the best possible price is a skill. Keeping the sale together to end, talking to all parties and keeping stresses at bay can sometimes be hard work.
I'm consoling myself that they said they were disappointed they didn't choose me!
Best wishes and if you prefer a non-salesperson approach that also gets results, please get in touch
Michelle
Ps. At the time of writing, we have just agreed our 32nd sale of the month. I really do prefer a helpful approach!
@JDGEstateAgents