I'm going to begin by saying, I actually find this article quite depressing. I am an estate agent and I should be over the moon, that Boxing Day is a key day on Rightmove for savvy home buyers and sellers. I've never though really enjoyed the boxing day sales either (which is a busy day in the shops). Surely Boxing Day should be spent enjoying time with family….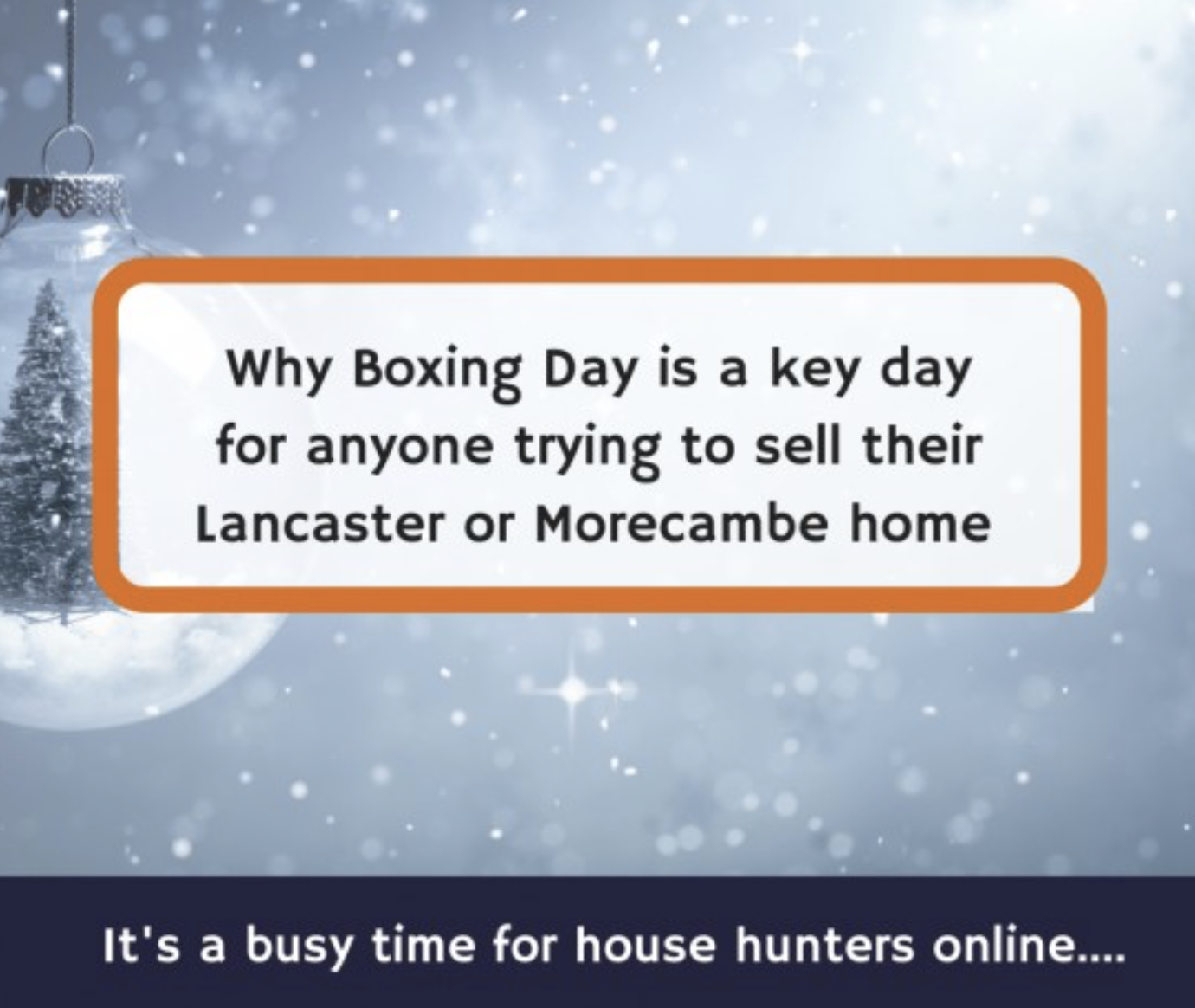 Picture the scene, the run-up to Christmas is all very exciting. Christmas trees go up at the beginning of the month, the shops, bars and restaurants are all playing Christmas Music. Excessive food and drink are consumed.
Christmas Eve people are out celebrating. Families with children are opening their Christmas Eve boxes and putting out the carrot for Rudolph.
Christmas Day comes. The presents are all opened, festive tv is watched and Christmas Day dinner is enjoyed with extended family. And then, as quick as that, it all feels like it is over…..
Boxing Day
Boxing days arrives and people spend a lot of time sitting on their phones, ipads and computers surfing the internet. Peoples thoughts turn to house hunting. Last year on Rightmove alone there were over 51 Million property searches made between Boxing Day and the first working day of the New Year. They were 51% higher than the previous year and they are expected to be even higher this year.
What makes people house hunt on Boxing Day?
There are various reasons why people choose to start house hunting on Boxing Day. Here are just some of the reasons we have heard of the years. Do any of the following apply to you?
"The kids got too many presents. It made us realise we needed more space"
"Christmas made me realise we need a dining area so we can host Christmas next year"
"Now we have children, we have found the grandparents want to stop over more"
"We've just got engaged and are looking for our first home together"
"I'm getting divorced, you can blame the work Xmas party"
"Christmas has made me realise that we want to live closer to family"
"The costs of Christmas have got on top of us. We need to downsize"
"The cold winters have made us realise we want to live abroad"
"We are both off work together, it's a great time to actually look"
Everyone has their own reason for wanting to move. However, if you are thinking of selling, why not make the most of this unexpected bounce in the housing market?
Don't delay in putting your home up for sale. You can simply say no to viewings over the holiday period yet still have your home seen by the biggest audience looking online. We'll just delay the viewings until you are ready!
Call us on 01524 843322 or simply email us michelle@jdg.co.uk
Thanks for reading
Michelle
Ps. Happy Christmas from Boots and all the team at JDG