If you are trying to sell your Lancaster or Morecambe home, it goes without saying that you both want and need to generate as much interest as possible. Years ago (when I first started as an estate agent), Rightmove, Zoopla and other property portals did not exist. Potential buyers would trail the estate agents, buy the local newspaper and drive the streets looking for homes for sale. It was all about the curb appeal. Did the outside of your home attract buyers enough to make them want to see more?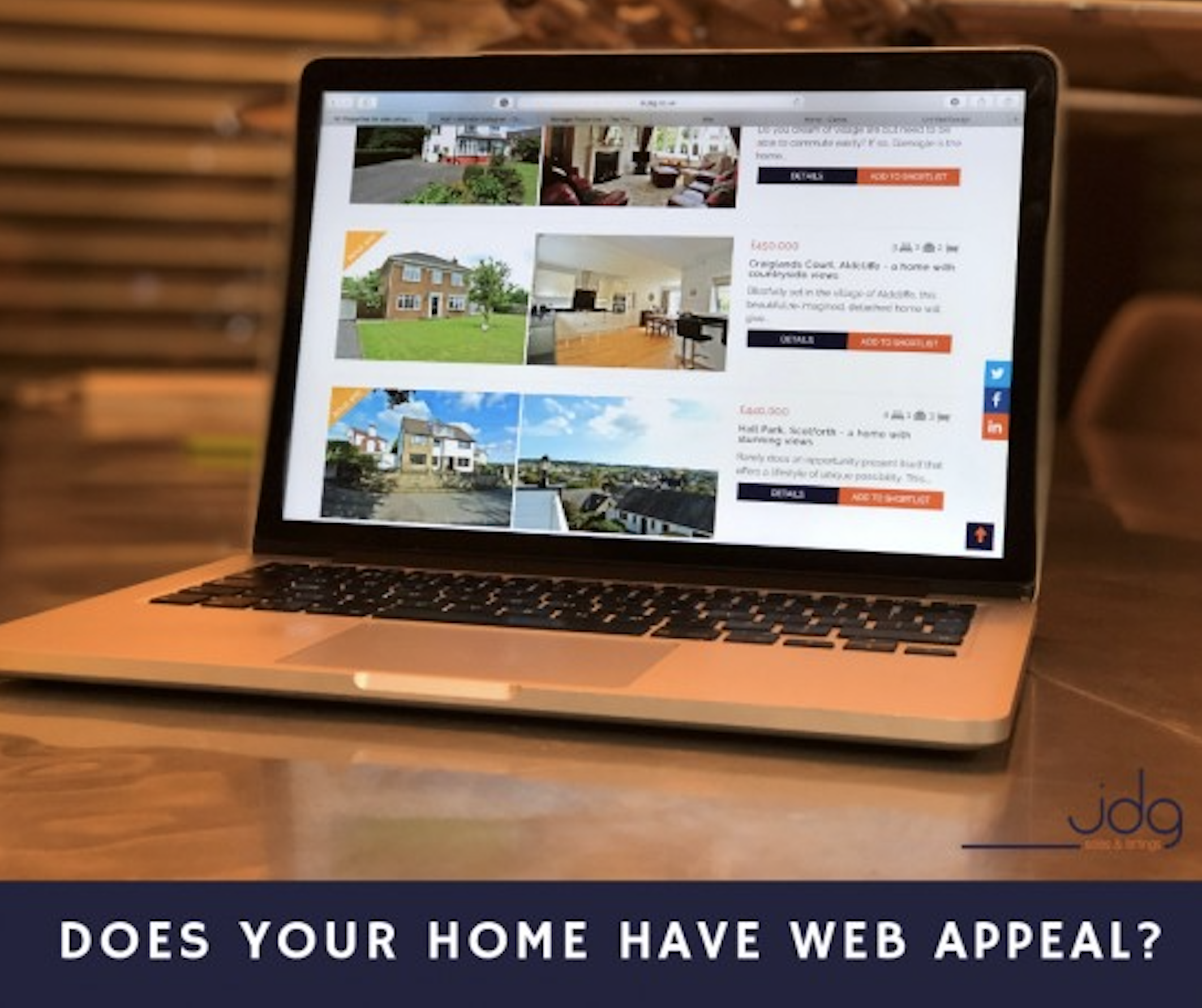 Today over 90% of buyers start their search online. They may not physically buy your home online ( there is no shopping cart to add it to ), however, it is more important than ever that your home stands out against the competition. Web appeal is the new curb appeal! It despairs me that some homes just don't get the online interest they deserve. It all comes down to the quality of the listing.
Here just some ways you can attract visitors to your online listing and entice them to view.
Entice your viewers
Your pricing strategy
Carefully consider the marketing price of your home. Round numbers work best. In the past, you would price your home ending in 950, or 999 (eg £199,950) believing it
sounded cheaper than £200,000. Today with internet searches round numbers work best. You need to price your home to match a Rightmove price band.
The quality of your photos
Quality photographs are essential if you want your home to stand out online. Your agent needs to make sure your photos really show off your homes best features. They need to bright and light. Highlight the features that make your home stand out. It could be a fabulous garden, a spacious kitchen diner or even some beautiful period features. Let your photos tell the story of your home.
The wording you use
How does your online listing read? Use keywords to highlight the best features. Think like a book. When you buy a book, the short paragraph on the back sets the scene. Your opening paragraph online should do the same. Pick out keywords that make your potential buyers want to click your online listing to see more.
Share, share, share
Once your home is online, make sure you and your agents have a social media campaign for your home. Once this has been created, you need to share it. Ask your family and friends to also share it. Ask your estate agent how they intend to market you on social media. What is their strategy? Do they use Facebook adverts? Do they use Linked In for potential buy to let properties? Do they use video? Sticking it just on their Facebook business page is not enough.
At JDG we have some great ideas which are tried and tested. When it comes to social media marketing in estate agents we are currently ranked No.1 in the UK ( according to Zoopla Power 100 ). Our homes achieve a high level of views online. If you would like no more about how your home should be marketed online, please get in touch. At JDG we are here to help.
Michelle Gallagher can be reached at michelle@jdg.co.uk or call 01524 843322.