Are you struggling to be a minimalist? Maybe you don't like the crisp, clean sterile look but equally, you can't cope with living with clutter? Are you trying to strike a balance between the two? If so, cosy minimalism is for you and the great news is, this look is easy to achieve and it is even easier to live with. It's also proven that this fabulous look will help sell your home. The home featured in the photo sold in days!
Cosy minimalism is the happy medium when it comes to decorating and furnishing your home. It is modern yet inviting. It is clean and crisp yet still feels warm. It makes a house feel like a home. Let's look at 4 easy ways to create this look.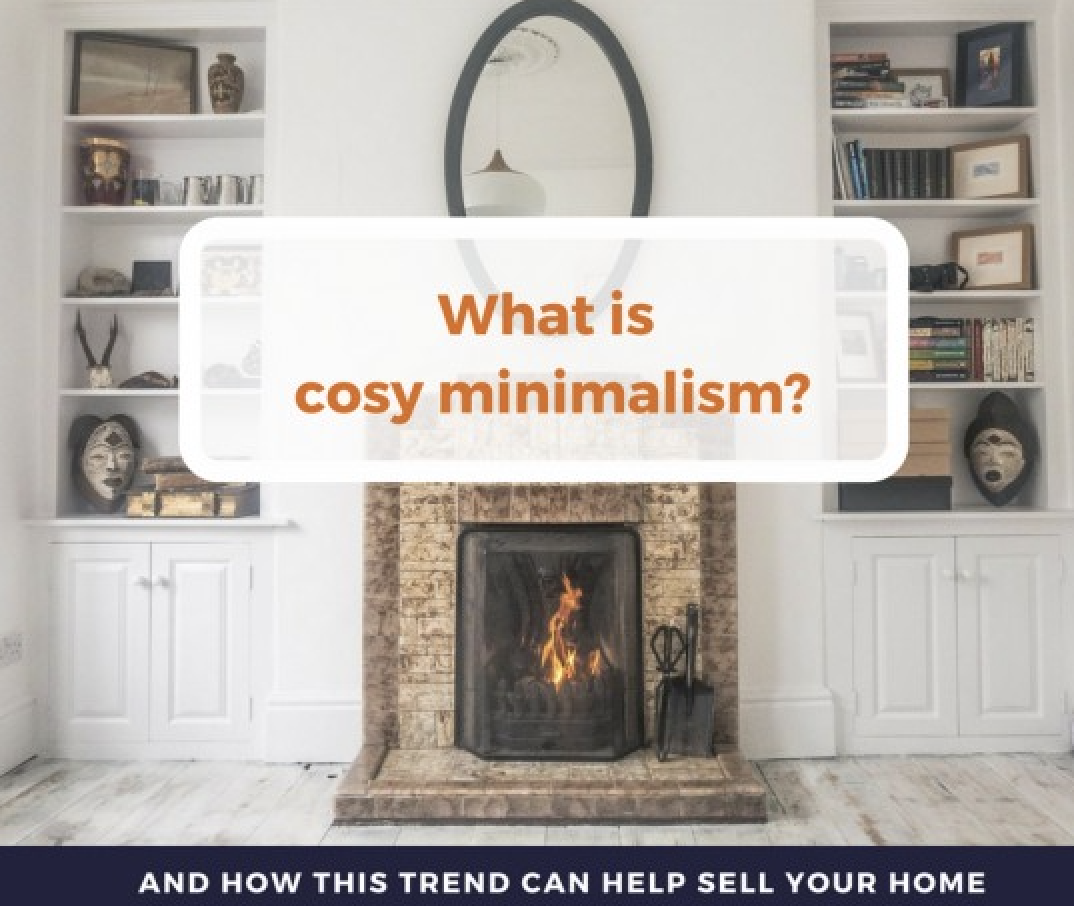 The decor and flooring
Homes which are the epitome of cosy minimalism begin with simple, crisp decor as their base. See how the shelving in the photo is painted to seamlessly blend away with the walls and how the chosen flooring subtly complements. Natural materials are often used. In the examples of homes we have sold, both the original floorboards and stone flooring have been revealed and restored.
Create a key focal point
In cosy minimalist homes, each room has just one key focal point. In your lounge, you may decide to build your room around the fireplace or create a main seating area. In your bedroom, it could be your plumped bed. The key is to choose one main design element and build on your room from there, choosing items which complement in both terms of looks and functionality.
Layer in texture
Texture is key to creating this look. Layer your bedding. Add cushions to your sofa. Think about adding a rug or even a throw. You want to give your home depth and create a look that feels warm and inviting whilst keeping the decor pared down and simple. Layering is all about bringing your room together. It's about making your room look like you want to sink down with a hot cup of steaming coffee and relax.
Add accessories
Use artwork. Treat yourself to plants in the home. Arrange books neatly on your bookshelves and strategically place coffee table books on your side tables. Switch on side lamps. This is about achieving a look which reflects your personality without creating clutter. Move items around until you feel you have right. Make sure your room has balance. A balanced room also helps invoke a feeling of wellness and calm.
What do you think to this new trend? Would cosy minimalism suit you and your home? If you would like to talk about how to style your home for selling success, please get in touch. Call us on 01524 843322. At JDG we are here to help!
Want to meet us? Why not click to book your free valuation here