Here are your figures for February 2020

An
increase
in
first
time buyers
A big thing to note this month is the increase in first time buyers returning to the market. A combination of the new build schemes in LA1 coming to an end plus the time of year (think romance over Christmas and Valentine's Day) has brought them back to the market. Mortgage companies are also reporting an increasing in first time buyer lending. We have also seen parents who suggested that their children waited last year due to Brexit concerns are also starting to encourage their offspring to buy!
An increase in property views
Daily views on Rightmove may have dropped from last month, however year on year they are still up by 20%. What is interesting to note though is that the number of homes available for sale has dropped year on year. Even more concerning is that the number of new properties coming to the market is down by 20%. Could this cause a property shortage later in the year and thus start to push prices up? Will there be a greater demand than supply?
As you can see from the graphs below, 93% of all the property sales are under £250,000. There were only 5 sales above £300,000 and two of these were exceptionally large period properties which suited the investor market – one was 6 bedrooms with numerous reception rooms, the other 8 beds – a former B&B.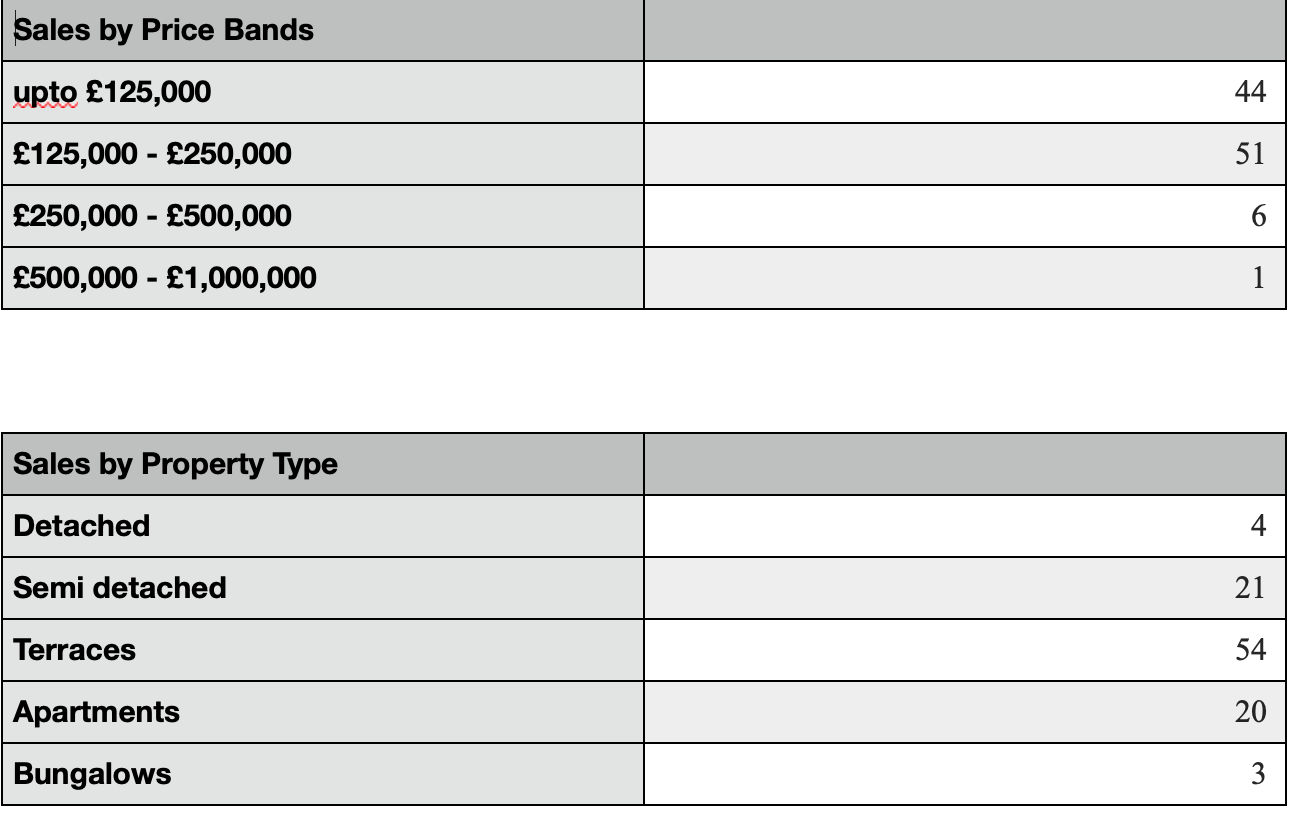 Just 16 estate agents were involved with the property sales in LA1 this month.
It has been a busy month. At JDG we booked over 500 viewings in February. We agreed more than 1 in 4 of all the property sales and we achieved some recording breaking prices for our clients.
Gregson Road and Perth Street in Moorlands both sold in 48 hours. Lime Avenue, Galgate was snapped up before it even hit Rightmove. West Drive, Scale Hall and Beaumont Place, Beaumont both sold in days and for the full asking prices, in fact several properties in February achieved their full asking prices such is the demand for property since Brexit getting agreed.
The problem now is the lack of new properties coming to the marketing. We are desperately short of homes in all areas of LA1, especially 3 and 4 bed homes under £200,000 and 2 bed terraces under £150,000.
If you are thinking of selling this Spring or Summer, please get in touch. ?At JDG we are to help get you moved. ? All of our clients receive a bespoke, tailored moving plan which is designed to help you achieve the best price for your home.
*All figures have been taken from Rightmove Intel.?
Ps. If you are not quite ready to move yet why not check out on online library of E-Guides. They are all written to help you achieve the best price for your home and are free to download! Just click here
PPS. Here is the full Sales report from Rightmove for February 2020. AS you can see, just 3 estate agents were involved with over 50% of thee property sales in Lancaster (LA1)